Easy Peasy!
Se il tuo browser non supporta JavaScript, ti preghiamo di leggere il contenuto della pagina quaggiù:
Easy Peasy!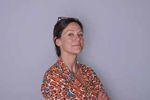 Il Social Media Management facile Easy Peasy! Il primo tool accessibile, user friendly e completo per gestire la comunicazione social dei tuoi clienti.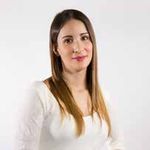 Target Scenario 34 Milioni di Utenti attivi sui social media nel 2018 3,6 Milioni di Freelance 2 più alto valore in Europa 3 Milioni PMI che investono in social media marketing (su Facebook) 10K Agenzie di comunicazione Fonti: Sole 24 ore / Istat / We are Social / AudiWeb
Iter Gestionale Comunicazione con il cliente, coordinamento del team, gestione operatività, reportistica Errori Numerose piattaforme da gestire, ognuna con logica differente.
Tempo Dispersione di tempo per procedure macchinose e ripetute in loop. Accessibilità Prezzo e Apprendimento 3 I problemi del target di riferimento Da dove nasce l'esigenza di EDIT?
EDIT: una piattaforma all-in-one per tutti i Social Media Manager. Lavorare bene e al prezzo giusto: affidabilità, accessabilità e funzionalità complete. 5 Tutto ad un prezzo adeguato Semplificazione dei processi Semplificazione dei processi Teamwork Teamwork Automatizzazione Automatizzazione Status Edited Post - "Phasellus tortor ante, viverra ut…" GregoryWilliams - Copywriter Last update on 21/12/17 Updated Image . / images/coffeetime.jpg" JulieCooper - Graphic Designer Last update on 18/12/18 Approved post MarshallMoris - Client Last update on 22/01/18 Ready!
Ready! Ready! Mo Tu We 1 2 3 8 9 10 Twitter Facebook Facebook February 2018 Calendar Confirm budget Add budget Everything ok? ( " Publish post now Program Post Insert budget value Save and publish Save and publish Reset settings Publish post meno stress, meno errori + produttività La soluzione - Value Proposition Sguardo al Futuro Il primo tool che funzionerà anche offline.
Business Model Canvas 1.0 Edit Designed for Designed by Marco Gallotta Date 14 Novembre 2017 Key Partners Key Activities Key Resource Cost Structure Revenue Streams Channels Value Propositions Customer Relationships Customer Segments Beta Tester Social Media Tool Hubble Hosting plataform Reduce mistake All in one tool Money saving Time saving B2B Freelance Web agency Company Affordable price Full stack development (research) Marketing plan Activities Developers Financial Need (6m) 50 K Google & FB campaign - promotional video - devs salary Marketing Manager Community Manager / customer care Italian market first, international after (same time) Community creation & development Community Customer service (chat) PR offline PR - Events Press Conference Website Social media channels (FB-TRITTER) Website & tool maintenance Marketing campaign Subscription Fees Subscription Fees Subscription Fees Add-ON & Bundle (TBD) Customer Segments B2B B2B Freelance Freelance Web Web agency agency Company Company 6 Modello di Business Revenue Streams Subscription Subscription Fees Fees Subscription Subscription Fees Fees Subscription Subscription Fees Fees Cost Structure Website & tool Website & tool maintenance maintenance Marketing Marketing campaign campaign
- Brand awareness - Content marketing - Online advertising - Influencer Marketing - Ottimizzazione SEO - Fiere ed eventi - Appuntamenti in azienda - Partnership - Versione base gratuita - Abbonamento standard mensile freelance: 19,90€ - 39,90€ business: 99,90€ - 189,90€ - Preventivi custom Channels Price Online Offline 4 Go to market strategy
Accessibile Accessibile Costoso 7 Competitor Panorama Panorama What's missing? What's missing? - funzionamento offline - step by step del processo lavorativo - condivisione con il cliente - drag & drop - collaborazione online del team di lavoro - connubio: prezzo accessibile/features
CTO CTO Youston Web & Communication Agency UI/UX & Graphics Katya Wessling Mentor 10 Team CEO CEO CSO CSO Niccolò Carlo Costa Managing Director Enrica Raffa Project Manager SMM Business Developer Alessandra Giancola Art Director UI/UX Designer Giacomo Ranzi Backend - Frontend Developer Leo Mainardi Backend - Frontend Developer Marco Gallotta Sales Manager Business developer Matteo Martinelli Product Manager Frontend Developer
- Programma di accelerazione Hubble - Iscrizione registro Startup innovative - Beta version release - MVP public release Beta Tester Italia 9 Road Map - CAC recovery time media: 6 mesi - 2.400 users* - Churn Out 10% Novembre 2017 Novembre 2017 Aprile 2018 Aprile 2018 Settembre 2018 Settembre 2018 Prossimi 30 mesi Prossimi 30 mesi *Tot in 3 anni 2.4K Utenti
12 12 Easy Peasy! Grazie di tutto Grazie di tutto www.edit.social info@edit.social @editsocial @editsocial @editsocial @editsocial Marco Gallotta 328 2915882 marco@edit.social info@edit.social Marco Gallotta 328 2915882 marco@edit.social info@edit.social
Pagine che potrebbero piacerti anche