CALZATURECS/2017 - Antinfortunistica Zangani
Trascrizione del contenuto della pagina
Se il tuo browser non visualizza correttamente la pagina, ti preghiamo di leggere il contenuto della pagina quaggiù
PAG. 01 .................. MECHANIC JOGGING

PAG. 04 .................. MECHANIC LIGHT

PAG. 08 .................. MECHANIC PLUS

PAG. 09 .................. MECHANIC BASIC

PAG. 12 .................. STIVALI IN PVC
                           PVC BOOTS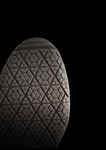 Per produrre le nostre scarpe      In order to fabricate our safety shoes
utilizziamo da vent'anni i migliori materiali tecnici    we use the best technical materials on the market since
                                     in commercio.       twenty years.

Qualità, resistenza e comford fanno delle calzature      MECHANIC® shoes are characterized by quality,
 MECHANIC® un involucro tenace ed ideale per la          endurance and comford, that is a steadfast and perfect
                    protezione del piede nel lavoro.     casing for the protection of the foot.

              Il centro ricerche MECHANIC® studia        MECHANIC® research center studies carefully
  accuratamente ogni singolo dettaglio dei propri        every single detail of own products, with particular
     prodotti, con particolare riguardo agli aspetti     attention to functional and technical aspects and to
   funzionali e tecnici e all'attenta cura del design,   design.
condizione essenziale oggi per rendere l'utilizzo di     This last one is, indeed, the essential condition o make
               questi dpi un'esperienza piacevole .      the use of these PPE like a pleasant experience.

                Scriveteci direttamente via mail a       For any information or to communicate us your
         info@zanganisrl.it per ricevere consigli o      impression about the use of them, don't hesitate to
  semplicemente per comunicarci un'impressione           contact us by mail at
                                   sul loro utilizzo.    info@zanganisrl.it

                          Specialisti della protezione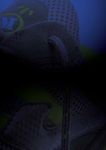 Le nuove linee        The new product lines of
                                     MECHANIC®Jogging,             MECHANIC® Jogging,
                                 Light e Plus sono prodotte        Light and Plus shoes are
                                interamente in Europa con          totally made in Europe
                                   materiali di prima scelta,      by high quality material
                               design e tecnologia italiani.       and by italian design and
                                                                   technology.
                                     Ogni prodotto subisce
                               controlli di qualità certificati,   Every product undergoes
                                garantendo ai nostri clienti       certified quality controls,
                                     di sapere sempre dove         guaranteeing our customers
                                             mettere i piedi.      where they put their feet!

Specialisti della protezione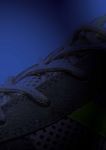 CALZATURE
 JOGGING     FOOTWEAR JOGGING

                                      Jogging                    made in Europe

              1267

           SCARPA BASSA STRATOS GIALLO REFLEX
           TOMAIA: puntalino toppone corona e lingua
           in pelle scamosciata, tessuto reflex giallo, con
           microiniezioni laterali
           FODERA: traspirante
           PUNTALE: acciaio
           LAMINA: tessuto antiperforazione kevlar zero
           LACCI: neri
           SOTTOPIEDE: 100% poliestere, antishock e
           rinfrescante
           SUOLA: in poliuretano PU/RPU bidensità,
           antistatica, SRC Resistente allo scivolamento,
           resistente agli oli ed agli idrocarburi, con
           assorbimento di energia nella zona del tallone
           MISURE: 38 - 47

           "STRATOS" REFLEX YELLOW LOW SHOES
           UPPER: suede leather with yellow reflex fabric
           LINING: transpirant
           TOECAP: steel
           MIDSOLE: puncture-resistant kevlar fabric
           SHOELACE: black
           INSOLE: 100% polyester, anti-shock and
           refreshing
           SOLE: dual density polyurethane, shock resistant,
           oil-resistant, anti-acid and anti-slip, with energy
           assimilation in heel area
           SIZES: 38 - 47

           S1P SRC - EN ISO 20345:2011
                                                                              1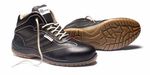 1265         AVIO

SCARPA BASSA SPIDER AVIO
TOMAIA: crosta scamosciata e tessuto airmesh con riporto in carbon
FODERA: traspirante
PUNTALE: acciaio
LAMINA: tessuto antiperforazione kevlar zero
LACCI: doppio laccio giallo e grigio
SOTTOPIEDE: 100% poliestere, antishock e rinfrescante
SUOLA: in poliuretano PU/RPU bidensità, antistatica, SRC Resistente
allo scivolamento, resistente agli oli ed agli idrocarburi, con
assorbimento di energia nella zona del tallone
MISURE: 37 - 47

AIR BLUE "SPIDER" LOW SHOES
UPPER: suede leather with airmesh fabric
LINING: transpirant
TOECAP: steel
MIDSOLE: puncture-resistant kevlar fabric
SHOELACE: two-colours
INSOLE: 100% polyester, anti-shock and refreshing
SOLE: dual density polyurethane, shock resistant,
oil-resistant, anti-acid and anti-slip, with energy
assimilation in heel area
SIZES: 37 - 47

S1P SRC - EN ISO 20345:2011

                 1265          GRIGIO

              SCARPA BASSA SPIDER GRIGIO                                            GRAY"SPIDER" LOW SHOES
              TOMAIA: crosta scamosciata e tessuto airmesh con riporto in carbon    UPPER: suede leather with airmesh fabric
              FODERA: traspirante                                                   LINING: transpirant
              PUNTALE: acciaio                                                      TOECAP: steel
              LAMINA: tessuto antiperforazione kevlar zero                          MIDSOLE: puncture-resistant kevlar fabric
              LACCI: doppio laccio bianco e grigio                                  SHOELACE: two-colours
              SOTTOPIEDE: 100% poliestere, antishock e rinfrescante                 INSOLE: 100% polyester, anti-shock and refreshing
              SUOLA: in poliuretano PU/RPU bidensità, antistatica, SRC Resistente   SOLE: dual density polyurethane, shock resistant,
              allo scivolamento, resistente agli oli ed agli idrocarburi, con       oil-resistant, anti-acid and anti-slip, with energy
              assorbimento di energia nella zona del tallone                        assimilation in heel area
              MISURE: 37 - 47                                                       SIZES: 37 - 47

              S1P SRC - EN ISO 20345:2011

2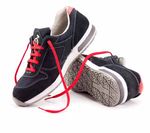 1266

SCARPA BASSA MONDIAL BLU SCURO
TOMAIA: crosta velour e tessuto airmesh con riporto in carbon
FODERA: microfibra
PUNTALE: acciaio
LAMINA: tessuto antiperforazione kevlar zero
LACCI: rossi
SOTTOPIEDE: 100% poliestere, antishock e rinfrescante
SUOLA: in poliuretano PU/RPU bidensità antistatica, SRC Resistente allo
scivolamento, resistente agli oli ed agli idrocarburi, con assorbimento di
energia nella zona del tallone
MISURE: 36 - 47

"MONDIAL" DARK BLUE LOW SHOES
UPPER: velour split leather and airmesh fabric
LINING: microfibre
TOECAP: steel
MIDSOLE: puncture-resistant kevlar fabric
SHOELACE: red
INSOLE: 100% polyester, anti-shock and refreshing
SOLE: dual density polyurethane, shock resistant, oil-resistant, anti-acid
and anti-slip, with energy assimilation in heel area
SIZES: 36 - 47

S1P SRC - EN ISO 20345:2011

                                                                                                                                         SOLO PUNTALE

                            1273

                         SCARPA BASSA INDY BEIGE                                         "INDY" BEIGE LOW SHOES
                         TOMAIA: pelle scamosciata con tomaia, lingua e collarino in     UPPER:suede leather and airmesh fabric
                         tessuto airmesh, riporti in tessuto                             LINING: winner
                         FODERA: winner                                                  TOECAP: steel
                         PUNTALE: acciaio                                                SHOELACE: beige
                         LACCI: beige                                                    INSOLE: 100% polyester, anti-shock and
                         SOTTOPIEDE: 100% poliestere, antishock e rinfrescante           refreshing
                         SUOLA: In poliuretano PU/RPU bidensità           antistatica,   SOLE: dual density polyurethane, shock
                         SRC Resistente allo scivolamento resistente agli oli ed agli    resistant, oil-resistant, anti-acid and anti-
                         idrocarburi, con assorbimento di energia nella zona del         slip, with energy assimilation in heel area
                         tallone                                                         SIZES: 36 - 47
                         MISURE: 36 - 47

                         S1 SRC - EN ISO 20345:2011

                                                                                                                                                        3
CALZATURE
                    LIGHT
                                                                                                                FOOTWEAR LIGHT

                                                                                                                                Light                made in Europe
    1252

SCARPA BASSA GARDA
TOMAIA: pelle fiore effetto invecchiato, idrorepellente
FODERA: traspirante
PUNTALE: composito

                                                             new!
LAMINA: tessuto antiperforazione zero
SOTTOPIEDE: estraibile, anatomico e antistatico
SUOLA: in Poliuretano bidensità, resistente allo
scivolamento SRC, con inserto in TPU
MISURE: 38 - 47

"GARDA" LOW SHOES
UPPER: waterproof vintage grain leather
LINING: highly transpirant
TOECAP: composite
MIDSOLE: extractable, puncture-resistant fabric
INSOLE: extractable, antistatic, anatomic
SOLE: dual density polyurethane, shock resistant,
with TPU insert
SIZES: 38 - 47

S3 SRC - EN ISO 20345:2011

                                                                 SCARPA ALTA LUGANO                                        "LUGANO" HIGH SHOES
                                                                 TOMAIA: pelle fiore effetto invecchiato, idrorepellente   UPPER: waterproof vintage grain leather
                                                          1251   FODERA: traspirante                                       LINING: highly transpirant
                                                                 PUNTALE: composito                                        TOECAP: composite
                                                                 LAMINA: tessuto antiperforazione zero                     MIDSOLE: puncture-resistant fabric
                                                                 SOTTOPIEDE: estraibile, anatomico e antistatico           INSOLE: extractable, antistatic, anatomic
                                                                 SUOLA: in Poliuretano bidensità, resistente allo          SOLE: dual density polyurethane, shock

      new!
                                                                 scivolamento SRC, con inserto in TPU                      resistant, with TPU insert
                                                                 MISURE: 38 - 47                                           SIZES: 38 - 47

                                                                 S3 SRC - EN ISO 20345:2011

4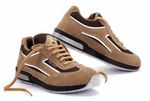 1236
                                                                                                                  100% METALFREE
SCARPA BASSA LANDRO BLU
TOMAIA: airmesh con corona in pelle scamosciata, con puntalino e
toppone in pelle kevlar e lingua in alfaliscio
FODERA: traspirante
PUNTALE: composito
LAMINA: tessuto antiperforazione kevlar zero
OCCHIELLO: plastica
SOTTOPIEDE: estraibile, antistatico
SUOLA: in poliuretano PU/PU bidensità antistatica, SRC Resistente
allo scivolamento, resistente agli oli ed agli idrocarburi, con
assorbimento di energia nella zona del tallone
CALZATA: mondopoint 11 particolarmente comoda e larga
MISURE: 37 - 47

"LANDRO" BLUE LOW SHOES
UPPER: suede leather with airmesh fabric
LINING: transpirant
TOECAP: composite
MIDSOLE: puncture-resistant kevlar fabric
INSOLE: extractable, antistatic
SOLE: dual density polyurethane, shock resistant, oil-resistant, anti-
acid and anti-slip, with energy assimilation in heel area
SIZE RANGE: mondopoint 11 particularly comfortable and large
SIZES: 37 - 47

S1P SRC - EN ISO 20345:2011

                                           100% METALFREE

         1239

   SCARPA BASSA PIAVE BEIGE                                 "PIAVE" BEIGE LOW SHOES
   TOMAIA: crosta scamosciata forata con lingua in          UPPER: perforated suede leather with avana
   avana                                                    tongue
   FODERA: winner traspirante                               LINING: winner transpirant
   PUNTALE: composito                                       TOECAP: composite
   LAMINA: tessuto antiperforazione kevlar zero             MIDSOLE: puncture-resistant kevlar fabric
   SOTTOPIEDE: estraibile, antistatico                      INSOLE: extractable, antistatic
   SUOLA: In poliuretano PU/PU bidensità                    SOLE: dual density polyurethane, shock resistant,
   antistatica, SRC Resistente allo scivolamento            oil-resistant, anti-acid and anti-slip, with energy
   resistente agli oli ed agli idrocarburi, con             assimilation in heel area
   assorbimento di energia nella zona del tallone           SIZE RANGE: mondopoint 11 particularly
   CALZATA: mondopoint 11 particolarmente                   comfortable and large
   comoda e larga                                           SIZES: 37 - 47
   MISURE: 37 - 47

   S1P SRC - EN ISO 20345:2011

                                                                                                                                   5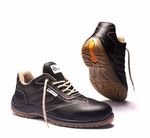 1238

                                                                        SCARPA BASSA ARNO BLU
100% METALFREE                                                          TOMAIA: pelle scamosciata, collarino e lingua in avana, riporto
                                                                        reflex sul tallone
                                                                        FODERA: traspirante
                                                                        PUNTALE: composito
                                                                        LAMINA: tessuto antiperforazione kevlar zero
                                                                        SOTTOPIEDE: estraibile, antistatico
                                                                        SUOLA: in poliuretano PU/PU bidensità antistatica, SRC Resistente
                                                                        allo scivolamento, resistente agli oli ed agli idrocarburi, con
                                                                        assorbimento di energia nella zona del tallone
                                                                        CALZATA: mondopoint 11 particolarmente comoda e larga
                                                                        MISURE: 38 - 47

                                                                        "ARNO" BLUE LOW SHOES
                                                                        UPPER: suede leather with avana tongue, reflex embroidery on heel
                                                                        LINING: transpirant
                                                                        TOECAP: composite
                                                                        MIDSOLE: puncture-resistant kevlar fabric
                                                                        INSOLE: extractable, antistatic
                                                                        SOLE: dual density polyurethane, shock resistant, oil-resistant, anti-
                                                                        acid and anti-slip, with energy assimilation in heel area
       1237                                                             SIZE RANGE: mondopoint 11 particularly comfortable and large
                                                                        SIZES: 38 - 47

    SCARPA ALTA LAVERDA BLU
                                                                        S1P SRC - EN ISO 20345:2011
    TOMAIA: pelle scamosciata, collarino e lingua in avana , riporto
    reflex sul tallone
    FODERA: traspirante
    PUNTALE: composito
    LAMINA: tessuto antiperforazione kevlar zero
    SOTTOPIEDE: estraibile, antistatico
                                                                                      100% METALFREE
    SUOLA: In poliuretano PU/PU bidensità                antistatica,
    SRC Resistente allo scivolamento, resistente agli oli ed agli
    idrocarburi, con assorbimento di energia nella zona del tallone
    CALZATA: mondopoint 11 particolarmente comoda e larga
    MISURE: 38 - 47

    "LAVERDA" BLUE HIGH SHOES
    UPPER: suede leather with avana tongue, reflex embroidery on
    heel
    LINING: transpirant
    TOECAP: composite
    MIDSOLE: puncture-resistant kevlar fabric
    INSOLE: extractable, antistatic
    SOLE: dual density polyurethane, shock resistant, oil-resistant,
    anti-acid and anti-slip, with energy assimilation in heel area
    SIZE RANGE: mondopoint 11 particularly comfortable and large
    SIZES: 38 - 47
                                                                            4280
    S1P SRC - EN ISO 20345:2011
                                                                        SCARPA BASSA FOOD BIANCA PER INDUSTRIA ALIMENTARE
                                                                        TOMAIA: microfibra sintetica bianca
                                                                        FODERA: raspirante
                                                                        PUNTALE: composito
                       100% METALFREE                                   SOTTOPIEDE: estraibile, antistatico
                                                                        SUOLA: In poliuretano PU/PU bidensità               antistatica, SRC
                                                                        Resistente allo scivolamento resistente agli oli ed agli idrocarburi,
                                                                        con assorbimento di energia nella zona del tallone
                                                                        CALZATA: mondopoint 11 particolarmente comoda e larga
                                                                        MISURE: 35 - 47

                                                                        "FOOD" WHITE LOW SHOES FOR FOOD INDUSTRIES
                                                                        UPPER: microfiber
                                                                        LINING: transpirant
                                                                        TOECAP: composite
                                                                        INSOLE: extractable, antistatic
                                                                        SOLE: dual density polyurethane, shock resistant, oil-resistant, anti-
                                                                        acid and anti-slip, with energy assimilation in heel area
                                                                        SIZE RANGE: mondopoint 11 particularly comfortable and large
                                                                        SIZES: 35 - 47

                                                                        S2 SRC - EN ISO 20345:2011
6
1240                                                          new!
SCARPA BASSA MILANO
TOMAIA: pelle crosta forata
FODERA: traspirante ad elevata permeabilità al vapore
PUNTALE: composito
LAMINA: tessuto antiperforazione zero
SOTTOPIEDE: estraibile, termoformato antibatterico
con supporto nel tallone
MISURE: 37 - 47

"MILANO" LOW SHOES
UPPER: perforated suede leather
LINING: highly transpirant
TOECAP: composite
MIDSOLE: puncture-resistant fabric
INSOLE: extractable, antibacterial, with support in heel area
SIZES: 37 - 47

S1P SRC - EN ISO 20345:2011

new!
                                                                           1241

                                                                        SCARPA BASSA ROMA
                                                                        TOMAIA: pelle fiore
                                                                        FODERA: traspirante, resistente all'abrasione
                                                                        PUNTALE: composito
                                                                        LAMINA: tessuto antiperforazione zero
                                                                        SOTTOPIEDE: estraibile, termoformato,
                                                                        antibatterico con supporto nel tallone
                                                                        SUOLA: PU antiscivolo SRC
                                                                        MISURE: 37 - 47

                                                                        "ROMA" LOW SHOE
                                                                        UPPER: grain leather
                                                                        LINING: highly transpirant, abrasion resistant
                                                                        TOECAP: composite
                                                                        MIDSOLE: puncture-resistant fabric
                                                                        INSOLE: extractable, antistatic, anatomic
                                                                        SOLE: polyurethan anti-slip
 100% METALFREE                                                         SIZES: 37 - 47

                                                                        S3 SRC - EN ISO 20345:2011

      1242

   SCARPA ALTA TORINO
   TOMAIA: pelle fiore
                                                                new!
   FODERA: traspirante, resistente all'abrasione
   PUNTALE: composito
   LAMINA: tessuto antiperforazione zero
   SOTTOPIEDE: estraibile, termoformato, antibatterico
   con supporto nel tallone
   SUOLA: PU antiscivolo SRC
   MISURE: 38 - 47

   "TORINO" HIGH SHOE
   UPPER: grain leather
                                                                                                             100% METALFREE
   LINING: highly transpirant, abrasion resistant
   TOECAP: composite
   MIDSOLE: puncture-resistant fabric
   INSOLE: extractable, antistatic, anatomic
   SOLE: polyurethan anti-slip
   SIZES: 38 - 47

   S3 SRC - EN ISO 20345:2011

                                                                                                                              7
CALZATURE
                     PLUS
                                                                         FOOTWEAR PLUS

    1227
                                                                                                               Plus                    made in Europe

SCARPA ALTA WELD NERA
TOMAIA: pelle grana Mina idrorepellente con collarino in
alfaliscio
FODERA: traspirante
PUNTALE: composito
LAMINA: tessuto antiperforazione kevlar zero
SOTTOPIEDE: estraibile, antistatico                                           100% METALFREE
SUOLA: In poliuretano PU/PU bidensità                antistatica, SRC
Resistente allo scivolamento, resistente agli oli ed agli idrocarburi,
con assorbimento di energia nella zona del tallone
SPUNTERBO: in PU per una maggiore protezione della scarpa
sulla punta
CALZATA: mondopoint 11 particolarmente comoda e larga
MISURE: 39 - 47

"WELD" BLACK HIGH SHOES
UPPER: waterproof leather with smooth velcro closing
LINING: transpirant
TOECAP: composite
MIDSOLE: Puncture-Resistant Kevlar Fabric
INSOLE: extractable, antistatic
SOLE: dual density polyurethane, shock resistant, oil-resistant,
anti-acid and anti-slip, with energy assimilation in heel area
TOECAP: in polyurethane for a bigger protection on the tiptoe
SIZE RANGE: mondopoint 11 particularly comfortable and large
SIZES: 39 - 47

S3 - EN ISO 20345:2011

                                                                                         1228

                                                                                      SCARPA ALTA DRAG MARRONE
                                                                                      TOMAIA: pelle fiore ingrassata, con spunterbo in poliuretano
                                                                                      PUNTALE: composito
                                                                                      LAMINA: tessuto antiperforazione kevlar zero
                                                                                      SOTTOPIEDE: estraibile, antistatico
                                                                                      SUOLA: antiscivolamento SRC, in poliuretano bidensità,
                                                                                      antistatica, resistente agli oli e agli adrocarburi, con assorbimento
                                                                                      dei colpi nella zona del tallone
                                                                                      CALZATA: 11
                                                                                      MISURE: 39 - 47

                                                                                      "DRAG" BROWN HIGH SHOE
                                                                                      UPPER: grain oiled leather, with toecap in polyurethan
                                                                                      TOECAP: composite
                                                                                      MIDSOLE: puncture-resistant kevlar fabric
                                                                                      INSOLE: extractable, antistatic, anatomic
                                                                                      SOLE: dual density polyurethane, shock resistant, oil-resistant,
                                                                                      anti-acid and anti-slip, with energy assimilation in heel area
                                                                                      SIZE RANGE: mondopoint 11
                                                                                      SIZES: 39 - 47

                                                                                      S3 SRC - EN ISO 20345:2011

8
CALZATURE
       BASIC
                                                                                         FOOTWEAR BASIC

  1203

SCARPA BASSA ZINCO
TOMAIA: pelle idrorepellente
FODERA: traspirante ad elevata permeabilità al vapore
PUNTALE: composito
LAMINA: tessuto antiperforazione
MISURE: 37 - 47

"ZINCO" LOW SHOE
UPPER: water-repellent leather
LINING: breathable with high steam permeability
TOECAP: composite
MIDSOLE: puncture-resistant fabric
SIZES: 37-47

S3 SRC - EN ISO 20345:2011

                                                                           1204

                                                                        SCARPA ALTA PIOMBO
                                                                        TOMAIA: pelle idrorepellente con inserti riflettenti ed
                                                                        estrazione rapida
                                                                        FODERA: traspirante ad elevata permeabilità al vapore
                                                    ESTRAZIONE RAPIDA   PUNTALE: composito
                                                      FAST EXTRACTION   LAMINA: tessuto antiperforazione
                                                                        MISURE: 38 - 47

                                                                        "PIOMBO" HIGH SHOE
                                                                        UPPER: water-repellent leather with reflective inserts
                                                                        LINING: breathable with high steam permeability
                                                                        TOECAP: composite
                                                                        MIDSOLE: puncture-resistant fabric
                                                                        SIZES: 38-47

                                                                        S3 SRC - EN ISO 20345:2011

                                                                                                                                  9
1207
                                                                        new!
     SCARPA BASSA FORATA RAME
     TOMAIA: pelle scamosciata grigia microforata e
     foderata
     FODERA: traspirante ad elevata permeabilità al
     vapore
     PUNTALE: acciaio res. 200 J
     LAMINA: acciaio
     SUOLA: poliuretano bidensità, antishock, antiolio,
     antiacido e antiscivolo
     SOLETTA: antisudore, antistatica
     MISURE: 36 - 47

     "RAME" LOW PERFORATED SHOE
     UPPER: lined and microperforated grey leather
     LINING: breathable with high steam permeability
     TOECAP: steel res. 200 j
     MIDSOLE: steel
     SOLE: dual density, shock resistant, oil-resistant,
     anti-acid and anti-slip polyurethane
     INSOLE: anti-sweat, antistatic
     SIZES: 36-47
                                                                            1205
     S1P SRC - EN ISO 20345

                    ESTRAZIONE RAPIDA                                    SCARPA ALTA GHISA
                    FAST EXTRACTION                                      TOMAIA: pelle pigmentata nera, collarino imbottito,
                                                                         sfilamento rapido

        new!
                                                                         FODERA: traspirante ad elevata permeabilità al vapore
                                                                         PUNTALE: acciaio res. 200 J
                                                                         LAMINA: acciaio
                                                                         SUOLA: poliuretano bidensità, antishock, antiolio,
                                                                         antiacido e antiscivolo
                                                                         SOLETTA: antisudore, antistatica
                                                                         MISURE: 38 - 47

                                                                         "GHISA" HIGH SHOE
                                                                         UPPER: pigmented black leather, padded collar, quick
                                                                         extraction
                                                                         LINING: breathable with high steam permeability
                                                                         TOECAP: steel res. 200 j
                                                                         MIDSOLE: steel
                                                                         SOLE: dual density, shock resistant, oil-resistant, anti-
                                                                         acid and anti-slip polyurethane
                                                                         INSOLE: anti-sweat, antistatic
                                                                         SIZES: 38-47

                                                                         S3 SRC - EN ISO 20345:2011

        1206

     SCARPA BASSA ALLUMINIO

                                                                 new!
     TOMAIA: pelle pigmentata nera
     FODERA: traspirante ad elevata permeabilità al vapore
     PUNTALE: acciaio res. 200 J
     LAMINA: acciaio
     SUOLA: poliuretano bidensità, antishock, antiolio,
     antiacido e antiscivolo
     SOLETTA: antisudore, antistatica
     MISURE: 38 - 47

     "ALLUMINIO" LOW SHOE
     UPPER: pigmented black leather
     LINING: breathable with high steam permeability
     TOECAP: steel res. 200 j
     MIDSOLE: steel
     SOLE: dual density, shock resistant, oil-resistant, anti-
     acid and anti-slip polyurethane
     INSOLE: anti-sweat, antistatic
     SIZES: 38-47

     S3 SRC - EN ISO 20345:2011

10
1212

                                                                                              SCARPA BASSA BRONZO S1P
                                                                                              TOMAIA: pelle scamosciata grigia microforata e foderata
                                                                                              FODERA: traspirante ad elevata permeabilità al vapore
                                                                                              PUNTALE: acciaio res. 200 J
                                                                                              LAMINA: tessuto antiperforazione
                                                                                              SUOLA: poliuretano bidensità, antishock, antiolio, antiacido e antiscivolo
                                                                                              MISURE: 36 - 47

                                                                                              "BRONZE" S1P LOW SHOE BRONZE
                                                                                              UPPER: lined and microperforated grey leather
                                                                                              LINING: breathable with high steam permeability
                                                                                              TOECAP: steel res. 200 j
                                                                                              MIDSOLE: puncture-resistant fabric
                                                                                              SOLE: dual density, shock resistant, oil-resistant, anti-acid and anti-slip
                                                                                              polyurethane
                                                                                              SIZES: 36-47

                                                                                              S1P SRC - EN ISO 20345:2011

   1213

SCARPA BASSA ORO
TOMAIA: pelle scamosciata grigia e tessuto cordura
FODERA: traspirante ad elevata permeabilità al vapore
PUNTALE: acciaio res. 200 J
LAMINA: tessuto antiperforazione
SUOLA: poliuretano bidensità, antishock, antiolio, antiacido e antiscivolo
MISURE: 38 - 47

"ORO" LOW SHOE
UPPER: suede grey lether and cordura fabric
LINING: breathable with high steam permeability
TOECAP: steel res. 200 j
MIDSOLE: puncture-resistant fabric
SOLE: dual density, shock resistant, oil-resistant, anti-acid and anti-slip polyurethane
SIZES: 38-47

S1P SRC - EN ISO 20345:2011

                                                                                              1214

                                                                                           SCARPA ALTA ARGENTO
                                                                                           TOMAIA: pelle scamosciata grigia e tessuto cordura
                                                                                           FODERA: traspirante ad elevata permeabilità al vapore
                                                                                           PUNTALE: acciaio res. 200 J
                                                                                           LAMINA: tessuto antiperforazione
                                                                                           SUOLA: poliuretano bidensità, antishock, antiolio, antiacido e antiscivolo
                                                                                           MISURE: 38 - 47

                                                                                           "ARGENTO" SHOE HIGH
                                                                                           UPPER: suede grey lether and cordura fabric
                                                                                           LINING: Breathable with high steam permeability
                                                                                           TOECAP: steel res. 200 j
                                                                                           MIDSOLE: puncture-resistant fabric
                                                                                           SOLE: dual density, shock resistant, oil-resistant, anti-acid and anti-slip polyurethane
                                                                                           SIZES: 38-47

                                                                                           S1P SRC - EN ISO 20345:2011

                                                                                                                                                                                      11
40100

                                                     STIVALI IN PVC
                                                     stivale di sicurezza iniettato in pvc, con puntale e lamina in
                                                     acciao, rinforzi di protezione per tibia e malleolo
                                                     COLORE: giallo
                                                     FODERA: in jerseymisure
                                                     MISURE: 36 - 47                       S5 - EN ISO 20345:2011

                                                     PVC BOOTS
                                                     injected pvc safety boot with steel toecap and midsole
                                                     and protection reinforcements for shinbone and malleolus
                                                     COLOR: yellow
                                                     LINING: jersey lining
                                                     SIZES: 36-47

        43000

     STIVALE IN GOMMA NITRILICA
     inserto in reflex per visibilità a distanza, puntale e lamina in acciaio,
     SUOLA: in gomma nitrilica resistente agli oli minerali e idrocarburi
     SOLETTA: assorbente, estraibile
     COLORE: blu
     MISURE: 37 - 47                              S5 - EN ISO 20345:2011

     NITRILE RUBBER BOOTS
     reflective inserts for distance visibility steel toecap and midsole
     SOLE: nitrile rubber sole resistant to mineral oils and hydrocarbons
     INSOLE: absorbing removable
     COLOR: blue
     SIZES: 37 - 47

12
41100

                                             TRONCHETTO IN GOMMA NITRILICA
                                             resistente agli oli vegetali, minerali, ed ai grassi animali fino a -25°C
                                             COLORE: verde
                                             FODERA: in jersey
                                             MISURE: 39 - 47                                          CE CAT1

                                             GREEN NITRILE RUBBER BOOTS
                                             resistant to vegetable and mineral oils and animal fats up to -25° c
                                             COLOR: green
                                             LINING: in jersey
                                             SIZES: 39 - 47

  42100

STIVALE GINOCCHIO IN GOMMA NITRILICA
resistente agli oli vegetali, minerali, ed ai grassi animali fino a -25°C
COLORE: verde
FODERA: in jersey
MISURE: 39 - 47                                          CE CAT1

GREEN NITRILE RUBBER KNEE BOOTS
resistant to vegetable and mineral oils and animal fats up to -25° c
COLOR: green
LINING: in jersey
SIZES: 39 - 47

                                                                                                                         13
NORMATIVE                REGULATION

                                EN ISO 20345:2011                 EN ISO 20345:2011
                  Calzature con protezione delle dita             Shoes with a 200 J impact protection
                              contro un urto di 200J
                                                             SB
                                        A+FO+E               S1   A+FO+E
                                     A+FO+E+P               S1P   A+FO+E+P
                                   A+FO+E+WRU                S2   A+FO+E+WRU
                                A+FO+E+WRU+P                S2P   A+FO+E+WRU+P
                                       S1P+WRU               S3   S1P+WRU
                            A+FO+E+TENUTA ACQUA              S4   A+FO+E+TENUTA ACQUA
                                           S4+P              S5   S4+P

                                    calzatura antistatica     A   antistatic shoe
                   assorbimento di energia nel tallone        E   energy absortion on the hell
                       suola resistente agli idrocarburi     FO   hydrocarbons resistant sole
                               lamina antiperforazione        P   puncture resistant midsole
           battistrada resistente al calore per contatto    HRO   contact heat resistant sole
     isolamento dal freddo del fondo della calzatura         CI   cold-insulating bottom
      isolamento dal calore del fondo della calzatura        HI   heat-insulating bottom
                          calzatura resistente all'acqua    WR    water-resistant shoe
                                  tomaia impermeabile       WRU   waterproof upper
                  calzatura con protezione metatarsale       M    shoe with metatarsal protection
                             tomaia resistente al taglio     CR   cut resistant upper
                 calzatura resistente allo scivolamento     SRC   slip resistant

14
Descrizione dei requisiti opzionali:           Description of optional requirements:

                                                                    SB = REQUISITI DI BASE             SB = BASIC REQUIREMENTS
Sono comuni al Tipo I e II, comprendono la resistenza allo strappo, all'abrasione, alle                They are common to the Type I and II and include the resistance to tearing and to abrasion,
permeabilità al vapore, tenuta all'attaccamento della tomaia con la suola, proprietà                   steam permeability and sealing attachment of the upper-soled, non-slip properties of the sole,
                          antisdrucciolo della suola, resistenza della suola agli idrocarburi.         resistance of the sole to hydrocarbons.

                                                                                A = ANTISTATICITA'     A = ANTISTATICITY
Queste calzature riducono al minimo l'accumulo di cariche elettrostatiche dissipandole,                These shoes minimize the risk of static electricity by dissipating them, thus reducing the risk
riducendo così il rischio di incendio o esplosione nel caso di lavoro in ambienti con presenza di      of fire or explosion in case of work in the presence of flammable substances. If there is a risk
sostanze infiammabili. Se esiste un rischio di scosse elettriche è essenziale ricorrere a misure       of electric shock, it is essential to take additional measures. The electric resistance of this type
aggiuntive. La resistenza elettrica di questo tipo di calzatura può essere modificata in misura        of footwear can be significantly modified by decline, contamination or moisture. During the
significativa, dalla flessione, dalla contaminazione o dall'umidità. Durante l'uso delle calzature     use of antistatic shoes, the resistance of the ground must be such not to cancel the protection
antistatiche, la resistenza dei suolo deve essere tale da non annullare la protezione fornita          provided by the shoes, and no insulating element has to be inserted between the arch-support
dalle calzature, e non deve essere introdotto alcun elemento isolante tra il sottopiede della          of the shoe and the foot of the wearer. If an insole is inserted between the arch-support and the
calzatura e il piede dei portatore. Qualora sia introdotta una soletta tra il sottopiede e il piede,   foot, is necessary to verify the electrical properties of combination
                   occorre verificare le proprietà elettriche della combinazione calzatura soletta.    shoe-insole .

                                                     E = PROTEZIONE DEL TALLONE DAGLI URTI             E = AND HELL PROTECTION FROM SHOCK
Serve per ridurre l'energia trasmessa dagli urti al tallone che possono comportare alla lunga          It is used to reduce the energy transmitted by the shock to the heel, which may lead to long
                                                                                effetti nocivi.        adverse effects.

                                               WRU = PENETRAZIONE / ASSORBIMENTO ACQUA                 WRU = WATER PENETRATION / ABSORPTION
Si utilizza in attività a frequente contatto con acqua, fango, o esposte agli eventi atmosferici       It is used during activities in frequent contact with water, mud, or exposed to weathering. If
Qualora il contatto con l'acqua sia continuo, occorrerà orientare la scelta verso calzature di         contact with the water is continuous, it will be necessary to guide the choice towards footwear
                                                                                         tipo II.      type II.

                                                         P = RESISTENZA ALLA PERFORAZIONE              P = PUNCTURE-RESISTANCE
Le calzature vengono dotate di soletta antiperforazione inserita all'interno della suola stessa e      The shoes are equipped with midsole inserted into the same sole and wide enough to ensure
                di dimensioni tali da poter garantire la protezione di tutta la pianta del piede.      the protection of the entire sole of the foot.

                                                                              C = CONDUTTIVITÀ         C = CONDUCTIVITY
Sono utilizzate quando è necessario ridurre al minimo l'accumulo di cariche elettrostatiche            They are used when it is necessary to minimize the accumulation of electrostatic charges, by
dissipandole nel minor tempo possibile. Non possono essere utilizzate se è presente il rischio         dissipating them in the shortest possible time. They cannot be used if there is a risk of electric
di scosse elettriche. Durante l'uso delle calzature conduttive, la resistenza dei suolo deve           shock. During the use of conductive shoes, the resistance of the ground must be such not
essere tale da non annullare la protezione fornita dalle calzature e non deve essere introdotto        to cancel the protection provided by the shoes and no insulating element must be inserted
              alcun elemento isolante tra il sottopiede delle calzature e il piede dei portatore.      between the arch-support of the shoe and the foot of the wearer.

                                                              HI = ISOLAMENTO DAL CALORE               HI = HEAT INSULATING
Hanno lo scopo di proteggere il piede dall'effetto dei calore esterno. Esse devono garantire           Their purpose is to protect the foot from the effect of the external heat. They should ensure for
per almeno 30 minuti temperature al massimo di circa 22°C al piede quando la calzatura sia             at least 30 minutes a temperature around 22 °C to the foot when the shoe is in contact with a
                                                     a contatto con suolo caldo fino a 150°C.          ground temperature up to 150 °C.

                                                             CI = ISOLAMENTO DAL FREDDO                CI = COLD INSULATING
Sono indicate per lavori eseguiti all'aperto esposti agli eventi atmosferici quali quelli ad           They are suitable for work performed outdoor and exposed to the atmospheric elements, such
                                                             esempio su strada o nei boschi.           as on the road or in the woods.

                                                  HRO = RESISTENZA AL CALORE DA CONTATTO               HRO = CONTACT HEAT RESISTANCE
Sono idonee a quelle mansioni su fondi caldi poiché dotate di idonea suola con rilievi                 They are appropriate to the tasks on warm ground, since provided of reliefs on the sole suitable
esercitante una efficace azione coibente protettiva. Si deve comunque considerare che la               to act a effective insulating protection against warm. However it should be considered that the
                       resistenza di prova al calore di contatto si limita a 300 °C per 1 minuti.      test for heat contact resistance is limited to 300 °C for 1 minutes.

                                                       I = CALZATURA ISOLATA ELETTRICAMENTE            I = ELECTRICALLY ISOLATED SHOES
Consigliate se è possibile il contatto accidentale con parti in tensione, ad esempio apparati          They are recommended if you can accidentally get in contact with live parts, such as damaged
                             elettrici danneggiati. Le calzature possono essere di classe 0 e 00.      electrical equipment. The shoes can be in 0 or 00 class.

                                                            M = PROTEZIONE DEL METATARSO               M = METATARSAL PROTECTION
                                    Fornisce una protezione aggiuntiva alla zona del metatarso         They provide additional protection on the metatarsal area.

                                                                   CR = RESISTENZA AL TAGLIO           CR = CUTTING RESISTANCE
La parte inferiore della scarpa, per una altezza di 3 cm a partire dalla suola è dotata di             The lower part of the shoe, to 3 cm from the sole is equipped with protection to cutting . The
protezione al taglio. Il livello di protezione è paragonabile a quello dei guanti di protezione        protection level is comparable with the protective gloves with cut resistance 2.
                                                                      con resistenza al taglio 2.

                                                            AN = PROTEZIONE ALLA CAVIGLIA              AN = ANKLE PROTECTION
                           Hanno lo scopo di proteggere la caviglia dell'indossatore dagli urti.       Their purpose is to protect the ankle of the wearer from impacts.
                                                  SRA/SRB/SRC Resistenza allo scivolamento             SRA / SRB / SRC and slip-resistance.

                                                                         Specialisti della protezione
                                                                                                                                                                                                          15
Sede legale:

                    info@zanganisrl.it

www.zanganisrl.it
                    Fax +39 0445 491738
                                                                                                                                                                         Antinfortunistica Zangani s.r.l.

                    Tel. +39 0445 490042 - 491036
                                                    Sede operativa e amministrativa:
                                                                                                                 Via della Concia, 6 Z.I. - 36071 Arzignano (VI) Italy

                                                    Via del Progresso, 34/36 - 36070 Castelgomberto (VI) Italy
Le informazioni contenute in questo Catalogo sono basate sulle nostre conoscenze ed esperienze attuali. Non possono comunque implicare una garanzia né una responsabilità da parte nostra circa I' utilizzo dei nostri prodotti, non essendo le condizioni di impiego
sotto il nostro controllo. É vietata la riproduzione anche parziale di questo catalogo.
The information contained in this catalogue is based on our current knowledge and experience. However, they can not imply any guarantee or responsibility on our part about the use of our products, as the conditions of use are not under our control. It is forbidden
to reproduce any part of this catalogue.
DIAPOSITIVE SUCCESSIVE ...
Annulla